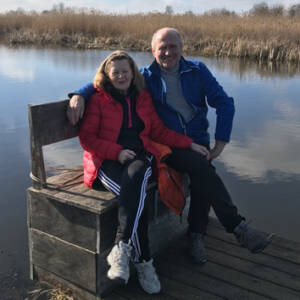 For us, Wim and Paula, a beautiful period where we, as owners of Camping La Bedure, could welcome our guests for 12 years has come to an end. In view of our age, we have decided to hand over the campsite. Fortunately we feel very fit and healthy. From now on we are going to enjoy our children and grandchildren more, for which we had hardly any time in the summer period the past years. We have met a lot of people at the campsite and we keep warm memories of them. We would like to thank all La Bedure guests for the beautiful and valuable time.
The new owners, Lorianne and Corado, are young enthusiastic and friendly Dutch people who have shown us a lot of hospitality. With them, the campsite is in good hands. We wish them lots of success and fun!
As a camping guest, you will not lack anything, so we wish you many more beautiful years at Camping La Bedure.
Warm regards, Paula and Wim