- about us -
Camping La Bedure
Welcome to the website of Camping La Bedure.
Our campsite is visited by a huge variety of people. From young to old, from singles to couples and from small families to big families. In short: everyone seems to feel at ease here. As host and hostess we do everything we can to make everyone feel at home.
Kind regards, Corado, Pim & Lorianne
- on the campsite -
Facilities
For rest and pleasure
Great for the family
Free heated swimmingpool
43  camping pitches
Free Wifi
English speaking
Clean sanitary facilities (2 x per day)
4 x Private sanitary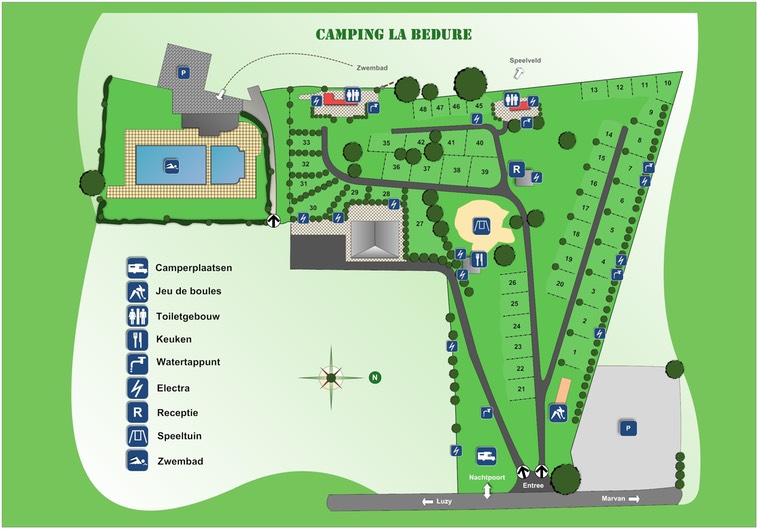 Camping map
Camping La Bedure is located in Burgundy, in the south of the Morvan Natural Park. At our campsite, people can relax or want to combine peace and quiet with activities. Next to the campsite you will find a large free heated swimming pool and playgrounds. On the campsite there is a playground for children, with climbing equipment, a table tennis table, bicycles and go-karts.
– contact informatie –
ADRES:
27 Route d'Autun
58170 Luzy
N.B. Please use landcode +31 when calling!
+
33 (0) 7 45189036 (NL + FR + EN)